Search Engine Optimization and Search Engine Marketing
Search Engine Optimization – SEO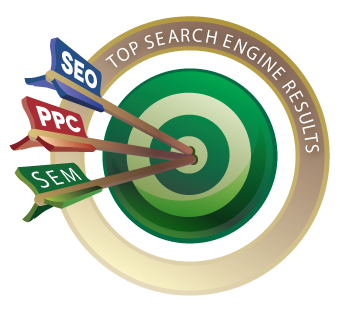 Search Engine Optimization, often referred to as SEO, is key to the success of your web site and your ability to attract new business.
Exactly how many visitors your site receives is directly related to the SEO strategies in play. More importantly, getting the right visitors (buyers who will take action) for your products or services requires professional, highly skilled, and comprehensive Search Engine Optimization Strategies.
Jim Delmer, Chief Technical Officer, of Great Bear Web Design has many years of research, study, real world experience, and success in providing effective, top quality Search Engine Optimization for our client's web sites.
Jim has the SEO experience and expertise to consult professionally on more Advanced SEO Strategies, as well as the ability to communicate about this technical field in every day language, so that you will get a clear understanding of the power of your web site.
Search Engine Marketing – SEM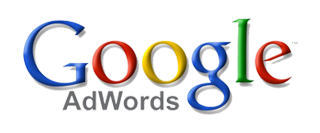 Search Engine Marketing or SEM, such as Google Adwords and other internet advertising and marketing strategies, is another key area that can drive valuable traffic to your website. Search Engine Marketing requires highly specialized knowledge and skills that are beyond the scope of most web design firms.
Jim Delmer has the experience and expertise to drive valuable traffic to your web site. He has spent years researching and working professionally in the Search Engine Marketing field. You can count on Jim Delmer and Great Bear Web Design to make your web site a success.
Great Bear Web Design can create effective and profitable
Search Engine Marketing Campaigns
that will help you grow your business.
If you are interested in driving buyers and new clients to your business – give us a call. The first consultation is always free and we can help you understand how SEO and SEM can benefit your web site and help to grow your business.
Social Networking
Social Networking can be a valuable business tool… if it's done right. For social networking to be truly effective for your business it requires a solid commitment of time and energy. We can lessen that time impact on you.
People often ask:
Should we be on Facebook?
Should we have a Google My Business account?
Should we have a Twitter account?
We actually do have the answers to these important questions. Great Bear Web Design can help you understand how to use Social Networking for your business properly and effectively in order to benefit your business directly.
Did you know that many businesses start a Social Networking Campaign with great gusto – only to realize the sheer amount of time and work it requires. Then the inevitable 'fall into neglect' phase of their campaign begins or it gets assigned to an employee… then the Social Networking Campaign loses its professional edge and appearance, which is actually worse than not having a campaign in the first place. You need someone to manage it professionally and we can help you.
The Social Networking Solution:
Social Networking by a Business must be handled with guidance and expertise. We here at Great Bear Web Design can implement, and more importantly, maintain a Professional Social Networking Campaign for you so that you can focus on running your business.
Establishing and maintaining Trust and Confidence in your visitors, your potential customers, is a critical component of Business Social Networking. It's a very delicate balance that we can help you maintain. Whatever size campaign you decide on, we can help, and we can include regular Social Networking updates in your normal web site Technical & Security Maintenance.
We will make it easy for your business to succeed on the web!
YouTube for Business
YouTube is an excellent resource and a valuable tool to promote your business & services. If you have videos about your business, or would like to get started on this excellent Social Networking resource, Great Bear Web Design can help. We can manage all of your videos and create a YouTube Channel for you with a specially designed floating Header that matches your web site and/or logo.
When it's time to be seen on YouTube, give Great Bear Web Design a call.
Blogging or Weblogging
Blogging can also be a very valuable business tool, and is particularly effective for certain types of businesses. To be of real value to a business, blogging requires a regular commitment of time and energy as well as a strategic approach.
The team at Great Bear Web Design can help with business blogging too!
For our clients where it makes sense to have a blog, we whole-heartedly encourage it. We build the blog right into the client's web site. Some of our clients have very involved blogs and some have minimal blogs, but all are a very valuable part of their web site. Once again, we can include updates for you in your normal web site Technical and Security Maintenance.
If you're thinking about starting a blog for your business, please give us a call and we'll be happy to help you decide if it's right for you and your business.
Call Great Bear Web Design at (604) 885-2085
Web Site Design – SEO and SEM – Our Portfolio – Contact Us
We look forward to hearing from you!
Jim Delmer and the Great Bear Web Design Team (604) 885-2085
Serving our local market of Gibsons, Sechelt and all of the Sunshine Coast, BC
Serving our larger markets of Vancouver BC, all of Canada and International clients